This english version is a summary
---
Caipirinha is the most characteristic Brazilian aperitif. It is delicious and very easy to prepare. And if you substitute vodka for the cachaça traditionally in its preparation, you will have an even more delightful and milder drink, perfect for social occasions. This marvelous creation is known as caipiroska.
---
TRICKS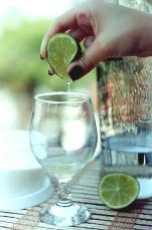 In order to avoid the bitter taste of the peel, you should squeeze the lemon by hand.
" Never use implements or devices to do so."
The ratio of vodka to lemon juice must be 3 or 5 to 1.
First, put the lemon juice into the glass.Then add the vodka. Then add enough sugar and as many ice cubes as you want.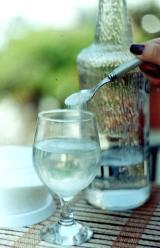 If fresh lemon is not available, you may use dehydrated lemon juice in the form of a powder. One teaspoon equals half a lemon.
When using concentrate lemon juice in powder form, the first step is to pour the vodka into the glass.


---